---
The 2004 Prohibited List Published -WADA
Posted On: 30/09/2003 15:00:11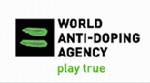 The World Anti-Doping Agency (WADA) published today the 2004 Prohibited List approved by the Agency's Executive Committee. This List shall come into effect on January 1st, 2004.

ISAF already complies with the WADA Anti Doping Code, approved and signed by all major sports federations and over 80 governments, and as of 1 January will adopt the new prohibited list, along with a number of sports exclusive restrictions.

ISAF are also in the process of updating the ISAF Regulations, to comply fully with the WADA Code and Prohibited List, with the aim of the new regulation 21 - ISAF Anti-Doping Code being effective from 1 January 2004.

Full details of the code and the new prohibited list can be found on the WADA website at the address below, for the full 2004 prohibited list and developments, please click on the pdf link below.
ISAF Medical and Anti-Doping Pages: www.sailing.org/medical
WADA : http://www.wada-ama.org/